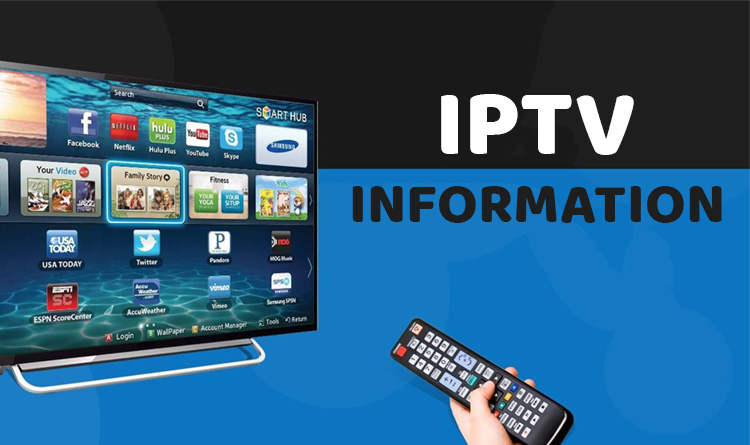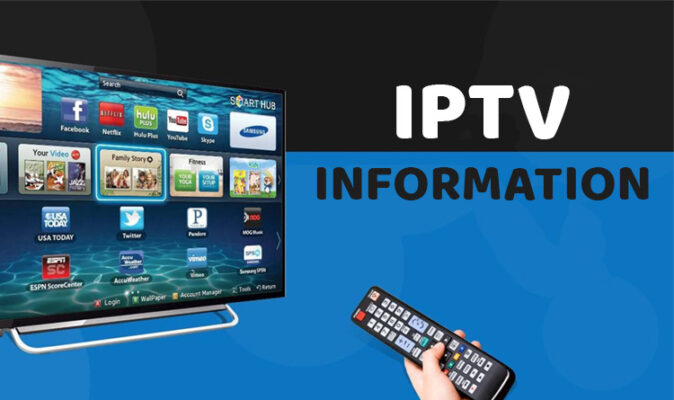 If you're about to read this article, then you're here to learn about some IPTV information. Perhaps you've just heard about it and you want to check out what exactly is this form of TV. Or, perhaps, you've been using it and you want to learn more.
Although you might have been using it, without realizing that, IPTV has been here for a while, and it's likely to be more prevalent as a media outlet. As many are switching to the internet in their search for entertainment. IPTV has proven to be a great choice for that.
So, what is the kind of IPTV information that you need to know as a consumer who is interested in more knowledge?
IPTV INFO:
What does IPTV stand for?
IPTV stands for Internet Protocol Television. That means that you get your TV services using Internet Protocol, instead of receiving them through the traditional methods of broadcasting. These traditional methods are radio waves that the satellite transmits and the light pulses in the fiber-optic cables. With IPTV you need only Internet access and an IPTV subscription service, plus your device of choice.
Information about the devices that use IPTV
There's a huge range of devices that you can use for IPTV, most notably Smart TVs or TV Set-boxes (Android TV box or Amazon Firestick for example). However, many people choose to use their Smartphones and computers instead. Any adevice that has access to the internet and the necessary hardware and software requirements can be used to watch IPTV. A lot of people who have a regular TV without a TV set box use their computer to access their IPTV service, then they mirror what is playing on the computer's screen to the TV using a cable or whatever.
Information about the services of IPTV
The services, or in this case privileges that you can get with IPTV are what makes this method of broadcasting interesting.
There three main formats that you can use with IPTV.
The first one is VOD or as many know it video on demand. With video on demand, you can access a huge library of movies, programs and shows whenever you want. For example, if you want to watch the TV series Game of Thrones or the movie Scarface…, you can find it in the library of VOD. Some popular services only specialize in this IPTV feature; Netflix and Hulu are two examples of that. Netflix even creates its shows and movies thanks to the popularity and the success of their service.
The second format is time-shifted media, which allows the viewer to watch TV programs that were broadcasted earlier. With this IPTV feature, you can never miss a show. You will always have access to it. Many TV channels create an app or a website that can have this feature.
The third format is a regular live TV. With that, you can watch TV that is being broadcasted in the meantime just like an old TV. However, you can notice that the quality is better with more freedom, like being able to pause and rewind… Perhaps the most famous use of this format is for sports. Sports fans were pioneers in accessing IPTV services because they were able to watch their favorite sports channels.
More information about how IPTV works can be found here.
 Easy access
IPTV has another interesting benefit that technology lovers appreciate a lot. That is the ability to access it from multiple devices. The hardware that can use IPTV ranges from TVs, personal computers to smartphones. As soon as your favorite device is online, you can watch your favorite show immediately.
To emphasize it, even more, the quality of your IPTV experience or at least a significant contributor to it is fast internet access. Once that condition is there many of the benefits of IPTV can be enjoyed without any buffering to interrupt it.
Information about the benefits of IPTV
IPTV is, without a doubt, more flexible than traditional TV. This is obvious in their huge VOD libraries. With VOD you can watch whatever you want however you want to. You can watch an entire season of your favorite show in one sitting if you want.
And with the time-shifting feature, you are not bound to watch what the TV channels are broadcasting in the meantime. You can just go back and pick what you want to see.
More information about the benefits of IPTV can be found in this blog-post.
Many predict that eventually, everyone will switch to IPTV as more people have access to Smart TVs and similar devices that are compatible with IPTV. Therefore, IPTV is the future of TV.
Thanks for reading our IPTV information post. For more information about IPTV subscriptions, please contact us.