How to get IPTV?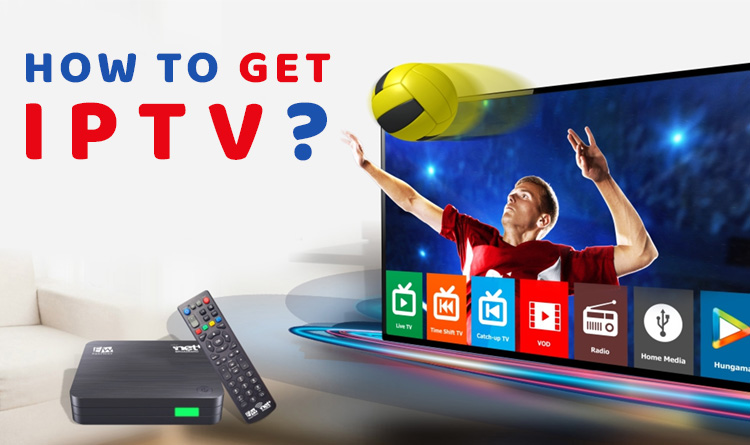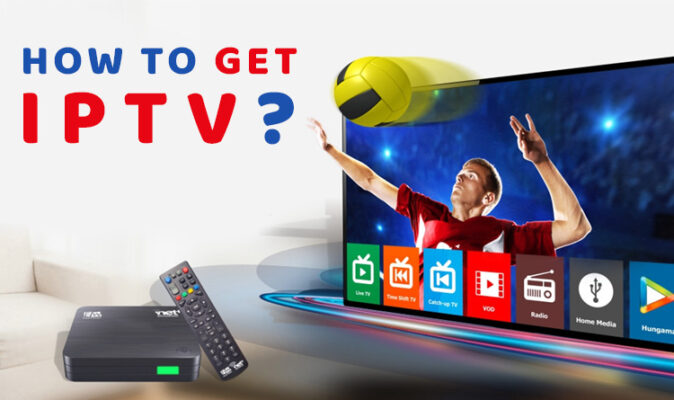 For a long period, watching TV means that you'll have to see whatever the broadcasting networks have decided to air. However, with the advent of the Internet and software, we now have IPTV (Internet Protocol TV). And that sort of problem is left in the past. With IPTV, the viewers have more freedom to determine what to watch and when. Thanks to the accessibility of the Internet in our time, IPTV is taking over the entertainment media. Now the question is: how to get IPTV?
That's what is this article is going to be about
What are the things that prevent you from having good IPTV?
Understanding how the Internet and IPTV work affects the viewing experience for sure. You can start the inspection by checking the speed of your Internet. Many websites can do that (check this one). However, even if your internet speed is good enough PING might cause a problem.
If the PING is below 15 milliseconds, it's great. But, if it's not, you're streaming will be bad. You should try to put the Wi-Fi router in a better spot, or get a wired Internet connection.
How to get the Right Device for IPTV?
The range of the devices that you can use to access your IPTV subscription is very wide. Dozens of devices can do that. But not all the TV models and Android Boxes are powerful enough to handle the IPTV apps at their best. If your device has a slow CPU (Central Processing Unit), you might face some problems. Slow devices can't handle high-quality video.
Make sure to get a powerful device that has a good CPU and a relatively large RAM. That way, you'll have a better experience. And getting a good device at a reasonable price these days is very easy. All you have to do is to take a tour online and see how people are reviewing a certain device.
Know if your devices are working correctly With TV-PRO-MAX
The devices that you use for IPTV include the Internet modem, the TV, the Android Box, and so on. With time, these devices might get sluggish and less responsive. Most of the time you can solve all the issues with a simple restart, but not always.
All in all, if your device is older than five years, you might want to consider getting an update. As you might already know the quality of video and audio is becoming better, which requires competent hardware. For example, using 4K resolution and High dynamic range (HDR) options can make your streaming experience not very smooth. Most of the devices, however, adjust automatically for best performance. Anyway, if you bought your device in the past three years, you're probably not going to face these issues.
Get the right IPTV subscription service
Although you might have taken care of all the devices and the good Internet, you still need an IPTV subscription. So, how to get a good IPTV subscription service?
There are roughly five factors that determine a good IPTV subscription.
The first is pricing: You want to look for a good deal that comes with a reasonable price. And it has to have many options like monthly pay or yearly for example.
The second is content: You want your IPTV subscription to be all-encompassing and have many options, especially in the VOD library.
The third is the ease of use: This one factor is very useful for the people who are not very good with technology and just want something they can work easily with.
The fourth is the number of supported hardware: Although the TV is your main device, you might want to access your IPTV from your Smartphone or PC. Make sure that your IPTV subscription supports that.
The fifth is customer support: In the unlikely event of facing some kind of problem with your subscription, you might need customer support. So, look for subscriptions that provide that.
If you're into IPTV and want to learn more about this technology, we suggest that you check out this article: click here
How to protect yourself?
Make sure that your internet is secure. This means that you get a new router that has the latest security protocols.
Some people prefer to use a VPN (Virtual Private Network). This will help a lot with security and privacy.
Having a secure network will ensure that your IPTV experience will go very smoothly.
We hope that this article answered the question "HOW TO GET IPTV?" to your greatest satisfaction.
Share your opinions with us, please. And feel free to ask us about anything. Click here to contact us.